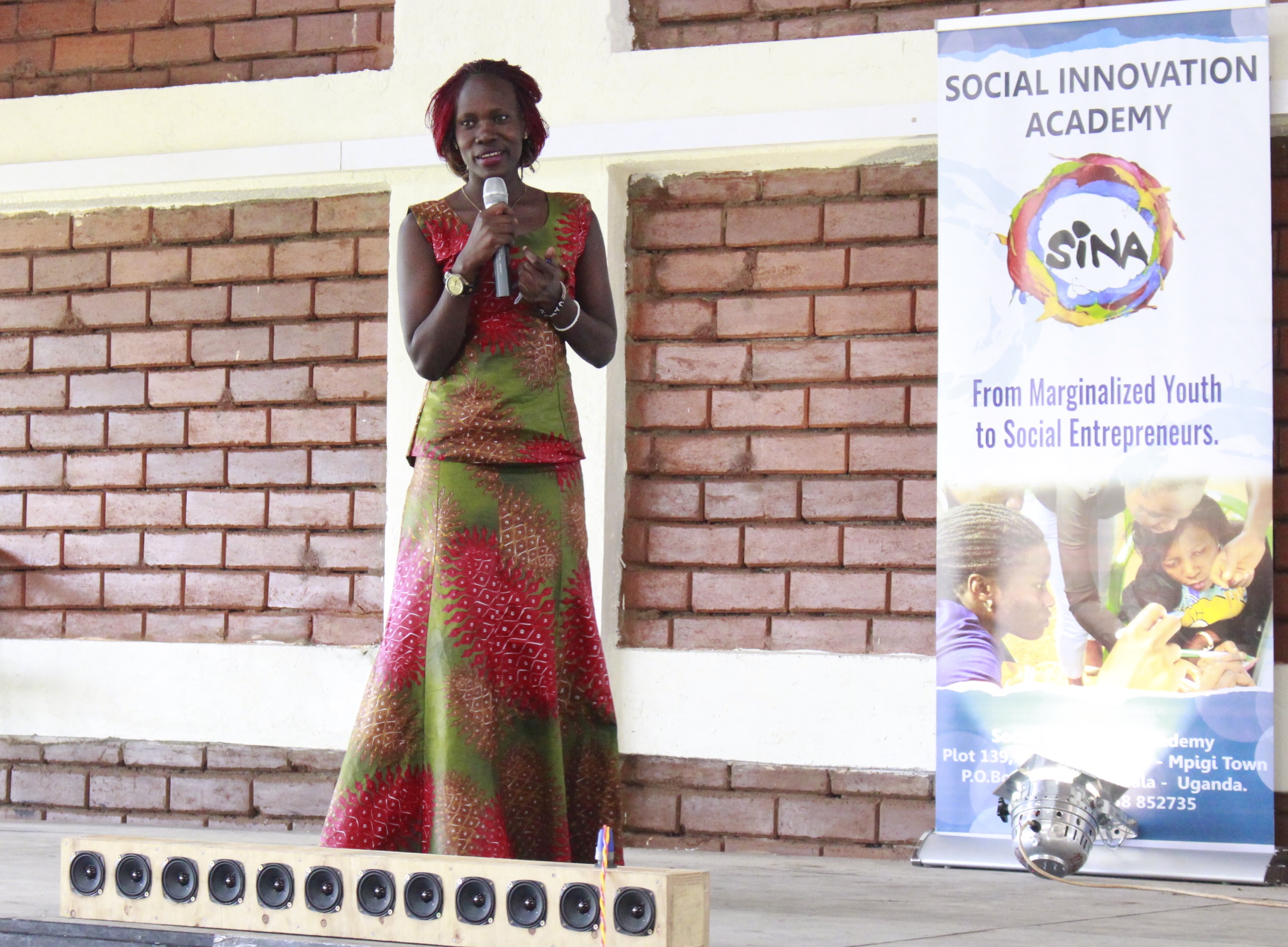 Launch of the Social Impact Award in Uganda
The Social Innovation Academy (SINA) is empowering marginalized youth to become social entrepreneurs and create jobs. In 2018 SINA is bringing the Social Impact Award to Uganda. The award is currently present in 25 countries and for the first time in Sub-Saharan Africa and Uganda in particular. The award is more than a mere cash price but provides training, mentoring and seed funding to nurture a movement of social entrepreneurs who launch social ventures with a positive impact.
Nationwide applications are open until 15th May 2018 for anyone with ideas or social projects to apply. Eight finalists and their teams will be selected in early June by an independent Jury composed of ten high level government officials, investors, social entrepreneurs and academics. Finalists then go through a residential incubation bootcamp at the Social Innovation Academy (SINA) in Mpigi. During the bootcamp, the teams get matched with mentors and grow their ideas into competitive social enterprises. All finalists are showcased internationally on the Social Impact Award website and join a global community of social entrepreneurs.
Afterwards, the jury selects three winners, who will be awarded in September with each winner receiving a cash prize of up to $1000 Dollars and be invited in November 2018 for the Global Social Impact Summit in the capital of Tbilisi, Georgia in Europe. During the summit, the projects get further support for their venture development and connect to other global winners and high level social entrepreneurship stakeholders.
Eligibility:
Enterprises, ideas and projects working in Uganda to tackle social or environmental problems
Team members need to be born between 1988 and 2003 (14 to 30 years)
The project team must have started to work on their idea not earlier than 1st January 2017.
Applications are open for ideas not yet implemented as well as projects in the early stages of implementation
Submitted projects must not have received funding exceeding 3500 US Dollars (investment, grants, donations, prize money etc.) and with no participation in a comparable incubation program
Almost there
You need to register in order to submit your bulletin & vote.
We care about your privacy.
Read Privacy Policy .
× close