Yesterday the exciting final of the Social Impact Award was held at the Social Innovation Academy (SINA) in Uganda. SINA has been implementing the "SIA" for the second year. The Social Impact Award is more than an just award. Through a workshop series at the beginning of the year in universities, refugee camps and local communities, young people are supported to create ideas for solving challenges in their communities. We received 99 applications this year and an independent jury selected eight finalists based on feasibility, innovation and impact potential. The finalists went through an intense mentoring bootcamp in June at SINA to test and validate their ideas and get them towards implementation. Mentors kept supporting online till yesterday, the final pitching event. The finalists presented their social impact ventures, their progress since start and the impact it already achieved. The Jury, made up of local Ugandans and international experts from a broad variety of fields and the chance to as questions after the presentations, before they retreated to discussions on selecting the two winning projects. The two winners, walking away with a cash prize of $ 1,000 USD and participation in the Global Social Impact Summit in December in Ukraine, where all SIA winners from over 20 countries, as well as international experts will convene, are: Reform Africa, adding value to trash and upcycling plastics into school bags and waterproof designer bags. Bloom Toilet Spray, producing a disinfectant for public toilets and creating awareness about the common urinary tract infections (UTI), due to bacteria in public toilets. Additionally, the public had voted over the last few months the community award winner, who will also be joining the Global Social Impact Summit in December in Ukraine. With 353 votes, the community award winner is: Clay Cosmo, using a natural green clay found in DR Congo to produce health and skin products.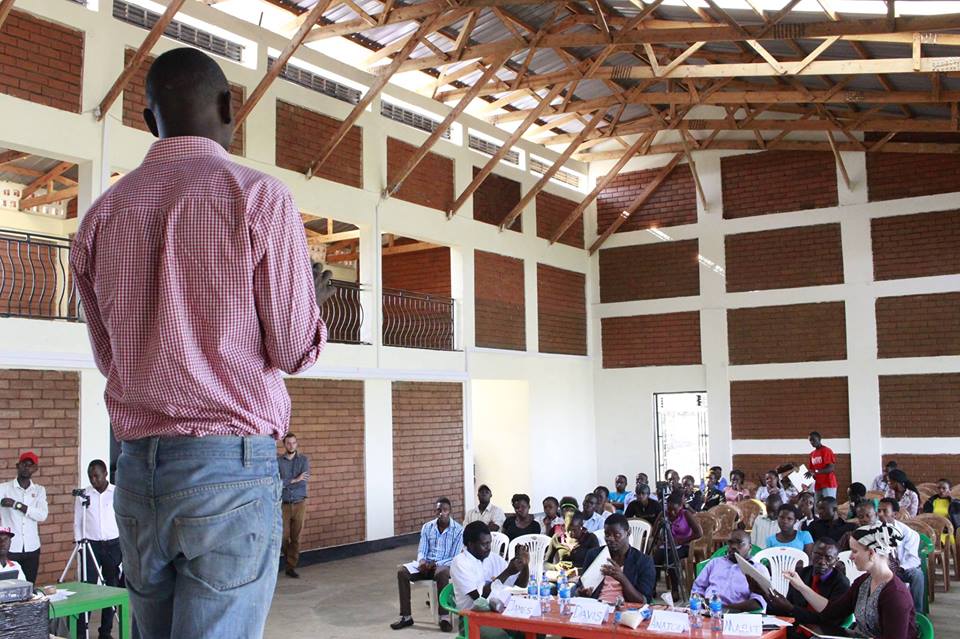 Our Social Impact Award Uganda 2019 finalists
After having received 99 applications this year of impactful ideas and already running social enterprises, our independent jury carefully selected the 8 finalists continuing to the next phase of the Social Impact Award, with a one week bootcamp in July at the Social Innovation Academy (SINA) to help structure and test their ideas and social enterprises and help them get to the next level.
The final event will be in September, where the finalists will present in person to the judges and an audience, where the two winning teams will be chosen. Via public voting, the community award will be chosen as well.
Our Finalists are:
Bamboo Water Tank makes cost-effective local water tank from bamboo for rainwater harvesting.
Bloom Toilet Spray, locally produces disinfectants to prevent infections in latrines and public toilets
Clay Cosmo offers a natural and organic soap using a green clay from DR Congo (called French Clay) that effectively works on eczema, psoriasis and skin complications.
Dr Bahati Project, screens for cancer of cervix in rural districts, taking biopsy samples for early detection to increase chances of successful and affordable treatment for safe motherhood.
Fast Emergency Response System (FERS) is an artificial intelligence powered mobile application that enables real-time matching of ambulances to patients in Kampala, Uganda.
Ouroots Africa partners with nature to organically grow re-usable straws and products replacing single use plastics.
Reform Africa transforms plastic waste polythene bags into sustainable, durable, waterproof bags and accessories
TJA Solar Moquito Kit provides a portable, solar powered, chemical free and naturally made mosquito repellent.
Social Impact Award Uganda 2019
We are excited to announce the 2nd edition of the Social Impact Award happening in Uganda in 2019!
stay tuned for updates and for the opening of the applications.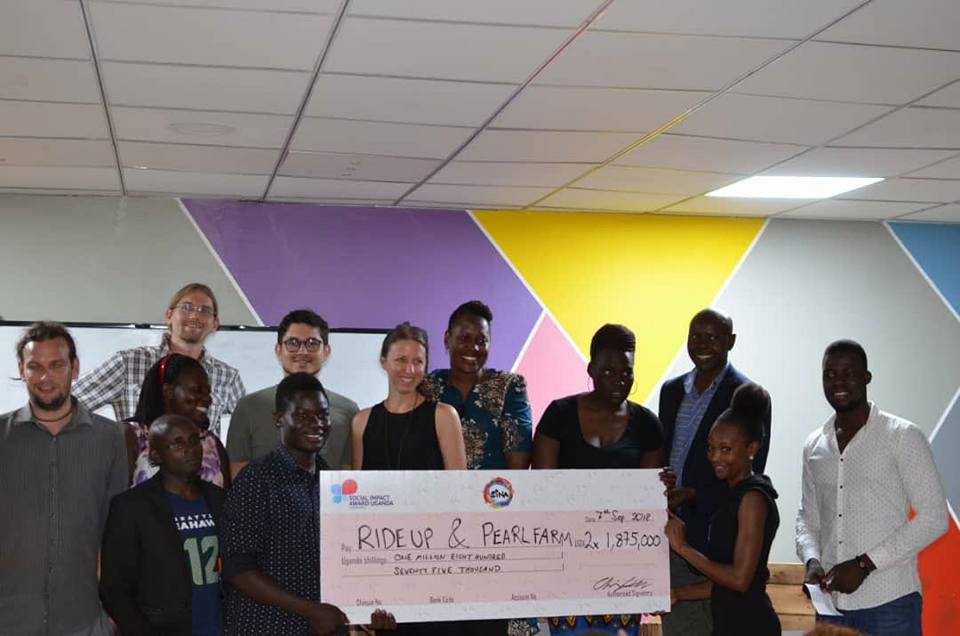 The three winners of the Social Impact Award 2018 in Uganda are:
Ride Up, a courier service in Kampala with former street children
Pearl Farm, making investment into rural agriculture easy and a win-win for everyone
E-Maktaba (Community Voting winner), giving visually impaired students access to educational material through audio books and an app
We congratulate all three enterprises and are excited to see them at the Global Social Impact Summit in Tiblisi Georgia in November, where they will meet the winners of all 25 countries of the Social Impact Award.
Honorable mentions: the enterprises Totya Women and e-Fundi became tied second place after the scoring together with Pear Farm, after which the jury had to take a tough decision.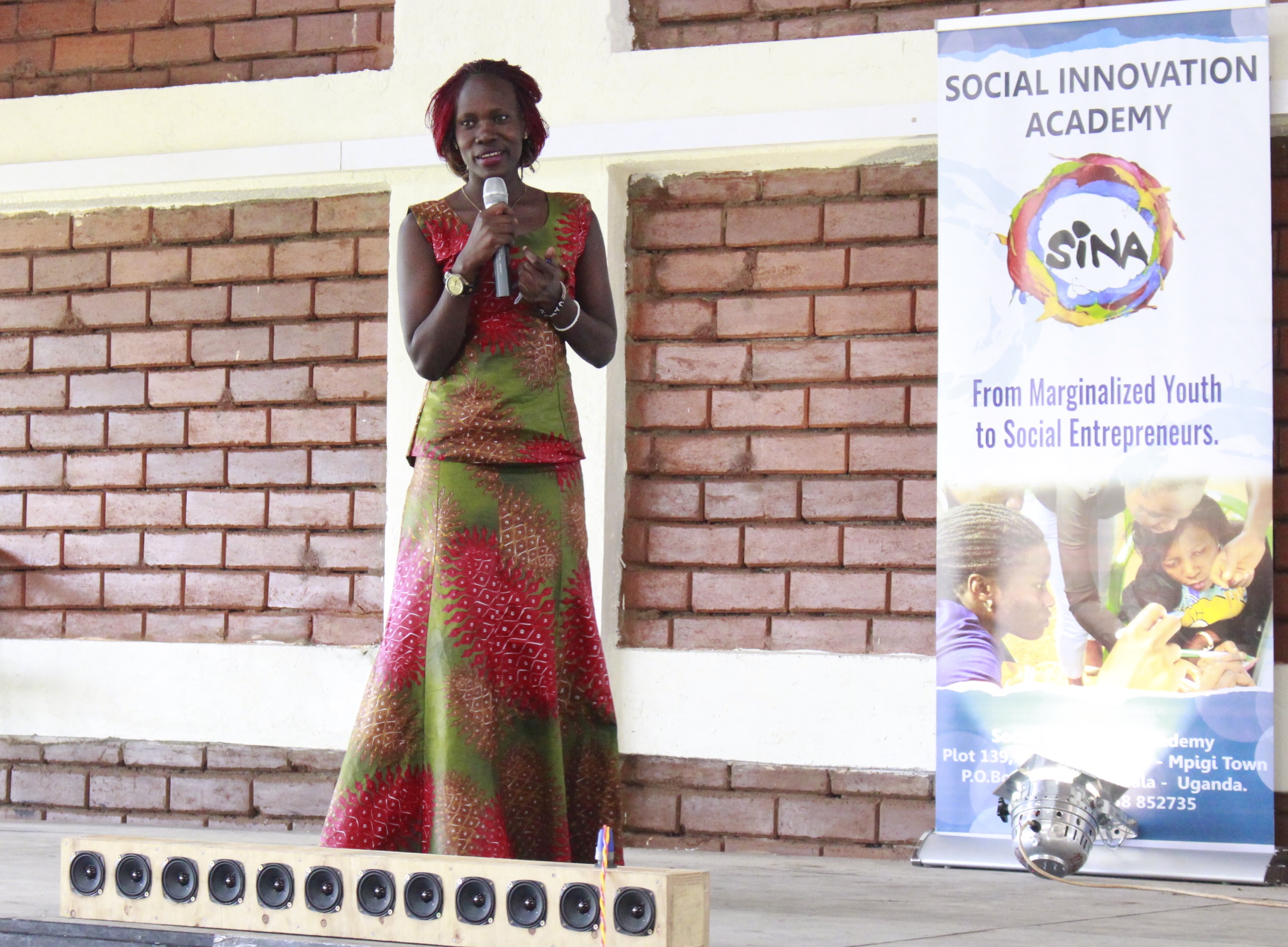 Launch of the Social Impact Award in Uganda
The Social Innovation Academy (SINA) is empowering marginalized youth to become social entrepreneurs and create jobs. In 2018 SINA is bringing the Social Impact Award to Uganda. The award is currently present in 25 countries and for the first time in Sub-Saharan Africa and Uganda in particular. The award is more than a mere cash price but provides training, mentoring and seed funding to nurture a movement of social entrepreneurs who launch social ventures with a positive impact.
Nationwide applications are open until 15th May 2018 for anyone with ideas or social projects to apply. Eight finalists and their teams will be selected in early June by an independent Jury composed of ten high level government officials, investors, social entrepreneurs and academics. Finalists then go through a residential incubation bootcamp at the Social Innovation Academy (SINA) in Mpigi. During the bootcamp, the teams get matched with mentors and grow their ideas into competitive social enterprises. All finalists are showcased internationally on the Social Impact Award website and join a global community of social entrepreneurs.
Afterwards, the jury selects three winners, who will be awarded in September with each winner receiving a cash prize of up to $1000 Dollars and be invited in November 2018 for the Global Social Impact Summit in the capital of Tbilisi, Georgia in Europe. During the summit, the projects get further support for their venture development and connect to other global winners and high level social entrepreneurship stakeholders.
Eligibility:
Enterprises, ideas and projects working in Uganda to tackle social or environmental problems
Team members need to be born between 1988 and 2003 (14 to 30 years)
The project team must have started to work on their idea not earlier than 1st January 2017.
Applications are open for ideas not yet implemented as well as projects in the early stages of implementation
Submitted projects must not have received funding exceeding 3500 US Dollars (investment, grants, donations, prize money etc.) and with no participation in a comparable incubation program
Almost there
You need to register in order to submit your bulletin & vote.
We care about your privacy.
Read Privacy Policy .
× close